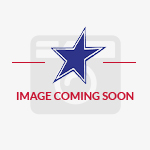 The Swift™ FX Nano nasal mask is small in size and big on comfort. Combining the streamlined design of nasal pillows with the natural breathing comfort of a nasal mask, it gives you the freedom to read or watch television.
View more
Now, you can have a mask that combines the performance and comfort of a leading nasal mask with the aesthetic elegance and freedom of a pillow mask. With its unprecedented minimally invasive design, and superior seal, Wisp will finally deliver the comfort and performance you deserve.
Included in your package:
Each package contains all three cushion sizes, which fit on the same frame. Clear frame: silicone is less visible and doesn't draw attention to face, translucent and looks smaller.