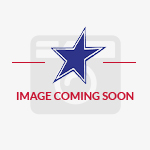 This is the replacement cushion for the ResMed AirFit F20 Full Face Mask.
The InfinitySeal cushion design helps the mask cushion adapt to many different facial structures and maintain a reliable seal and comfortable fit at a wide range of pressure settings.
When pulling the CPAP mask over the head and preparing to place the cushion over the nose and mouth, check the position of the cushion before letting go of the interface. For optimal results, the cushion needs to sit at the base of the nose bridge and just below the lips to ensure proper placement. Then, adjust the headgear for a firm but comfortable fit.
Available Cushion Sizes:
Small #63467
Medium #63468
Large #63469
Included in your package:
Cushion
Customers Who Viewed This Item Also Viewed