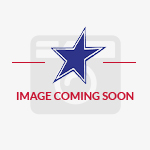 The AirFit F30 Cushion is the replacement cushion for the AirFit F30 Full Face CPAP Mask with Headgear. This ultra-compact cushion seals around and at the base of the nose for a contoured seal with exceptional comfort.
The F30 cushion features an innovative ultra-compact cushion design that covers the mouth and seals around the bottom of both nostrils, allowing the AirFit F30 mask to have minimal contact with the face to help reduce irritation and nasal bridge discomfort.
The mask cushion for the F30 is available in Small and Medium. Both cushions fit on the single-size F30 frame, making them interchangeable. The size indicator can be found at the bottom of the cushion. There is no Large size in the F30, as the Small and Medium sizes fit a wide array of users.
Available Cushion Sizes:
Small #64150
Medium #64151
Customers Who Viewed This Item Also Viewed