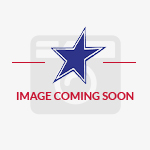 For a more personalized mask fit, users choose the ResMed AirTouch N20 Nasal CPAP Mask. The memory foam cushions gently adapt to your nose shape and size without contact red marks or soreness. And the nasal cushion shapes to your face, so you always get a perfect fit.
Preferred Memory Foam Cushions
Nine out of 10 CPAP users prefer the AirTouch N20 for its softer and more contoured memory foam cushions. Regardless of nose shape or size, the cushions easily shape to contours and facial details for a personalized fit. Never again wake up with red marks or soreness from ill-fitting cushions.
Interchangeable Cushions for Personal Preference
Thanks to ResMed's innovative designs, the AirTouch N20 CPAP mask is also compatible with the silicone AirFit N20 nasal cushions. Users can now easily swap between silicone and memory foam cushions depending on their comfort needs. With more choice you can find the best fit for you, which ensures CPAP compliance.