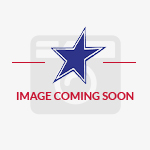 Never fuss with headgear again. With the Fisher & Paykel Evora CPAP Nasal Mask, you simply slip on the headgear like a cap for a perfect fit. The CapFit headgear design ends trial and error adjustments and overtightening to keep a seal.
One-Size Fits All Headgear
Slide on the CapFit headgear and get started with your CPAP therapy. No adjustments are necessary. By designing the headgear to adapt and stretch to head size, a snug fit is always ready.
No Red Marks
Designed from a soft knit fabric known as SoftEdges, the headgear ensures a comforting fit without abrasive redness or contact pressure marks. With 64% less contact to the face, the combination of fit and fabric provides a mask that feels as good as it performs.
Under Nose Nasal Cushions
By situating the nasal cushions under the nose, the Evora Nasal Mask keeps a low, unobstructed profile that also provides more comfort and a secure floating seal. With the minimized nasal mask design, you enjoy a clear field of vision and no claustrophobic bulky mask apparatus.
Customers Who Viewed This Item Also Viewed