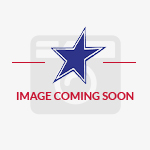 The ResMed AirSense 11 makes starting sleep apnea therapy and sticking to it easier and more convenient than ever.
View more
See the ResMed CPAP machine that is making it easier to get the sleep you need. Combining enhanced digital health technology with effective therapy modes, AirSense™ 11 APAP and CPAP machines are designed to make starting sleep apnea therapy, and adhering to it, easier and more convenient than ever before.
Each machine includes our easy-to-use online support program and app designed to help you get started and adjust to therapy. AirSense 11 users also get access to Personal Therapy Assistant and Care Check-In.