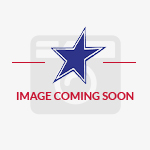 The ResMed AirSense 11 makes starting sleep apnea therapy and sticking to it easier and more convenient than ever.
View more
Experience the next generation of sleep apnea therapy with the ResMed AirSense™ 11 APAP and CPAP machines. Designed to revolutionize your sleep experience, these cutting-edge devices combine enhanced digital health technology with effective therapy modes, making it easier than ever to get the quality sleep you deserve.
With the AirSense™ 11, starting and adhering to sleep apnea therapy has never been more convenient or seamless. Let's dive into the features, specs, and frequently asked questions about this remarkable product:
ResMed AirSense™ 11 Key Features
Therapy Modes: The AirSense™ 11 offers both APAP (Automatic Positive Airway Pressure) and CPAP (Continuous Positive Airway Pressure) therapy modes, providing personalized and precise treatment tailored to your specific needs.
Enhanced Digital Health Technology: Equipped with state-of-the-art digital health technology, the AirSense™ 11 ensures optimal therapy delivery, helping you achieve effective results night after night.
Easy-to-Use Online Support Program and App: The included online support program and app guide you through the setup process and assist in adjusting to therapy. They provide invaluable resources, personalized insights, and tips to ensure a seamless experience.
Personal Therapy Assistant: AirSense™ 11 users gain access to the Personal Therapy Assistant, an intelligent feature that tracks your therapy progress, offers feedback, and provides actionable recommendations for enhanced sleep apnea management.
Care Check-In: Stay connected and receive continuous support with the Care Check-In feature, allowing you to remotely share your therapy data with healthcare professionals. This ensures personalized care and timely adjustments, optimizing your therapy effectiveness.
Therapy Modes for CPAP and APAP