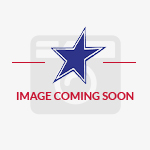 Effectively eliminate 99.9% of germs and bacteria on your CPAP mask, tubing and resevior chamber using the activated oxygen from the SoClean 2 CPAP Sanitizing System.
View more
Simple CPAP Cleaning With No Chemicals
In order for your CPAP therapy to be as effective as possible, you need to make sure your CPAP equipment is clean. But cleaning your CPAP supplies can be a tedious task. But with the SoClean 2 CPAP Sanitizing System, you can clean your equipment with the simple push of a button.
How the SoClean 2 Cleans Your CPAP Equipment
The SoClean 2 uses activated oxygen to clean your equipment. The cleaning process adds an extra oxygen molecule, which naturally cleans and disinfects everything it comes into contact with. The cleaning process takes just 7 minutes and requires no water, no chemicals, no wipes and no spray. Simply place your mask in the sanitization chamber while connected to the machine through the necessary adapter. Press the button to start the cleaning cycle, and the SoClean 2 will clean your:
Mask
Headgear
Tubing
Humidification chamber
During the cleaning cycle, the SoClean 2 eliminates 99.9% of germs and bacteria present on your equipment. Once the cleaning cycle is complete, allow the equipment to rest for two hours.
| | |
| --- | --- |
| Weight | 7 lbs. |
| Dimensions | 7.5"L x 6.5"w x 8.5"h |
| Sanitization Chamber Dimensions | 7.5" x 4.5" x 5" |
| Warranty | 2 Years |
Cleans 99.9% of germs and bacteria in minutes
Compatible with Nasal Masks, Nasal Pillows and Full Face CPAP Masks
Compatible with CPAP, BiPAP and Auto PAP machines
No need to disassemble your equipment
Front Display with indicator light for each step of cleaning cycle