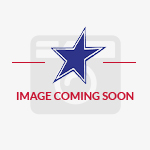 The Replacement Mask Cushions for the Fisher & Paykel Vitera Full Face Mask is available in three sizes: small, medium, or large.
The Vitera Full Face Mask Cushions are designed to work with the Vitera Full Face CPAP Mask from Fisher & Paykel only and will not work with any other mask.
Please Note: The original RollFit cushion for the Simplus mask cannot be used as a substitute for this cushion.